Sauces, soups and marinades
Our solutions to develop clean-label sauces, soups and marinades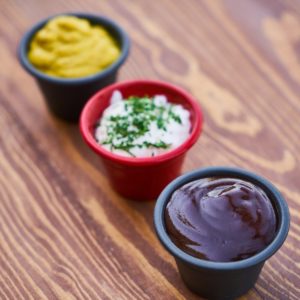 Our clean-label solutions from the Mixeo and Stabeo ranges, based on vegetable fibres, are your allies in the formulation of your sauces, soups or marinades.
They can be used in emulsified products as well as in those with a low fat content, and are good alternatives gums traditionally used in this type of application.
Indispensable in your vegan formulations, our solutions allow, for example, to make sauces without egg yolk.
egg yolk.
You want to replace an additive? Improve the nutritional profile of your products? Replace an ingredient of animal origin or an allergen? Sourcing clean-label ingredients? In conventional or organic grade?

We have the solution!